Managing People - Level 6
Managing People - Level 6
Do you qualify?
This Management Course is suitable for those who are new to their role in management or supervisory management or those who wish to gain this valuable qualification and find a job in this sector.
To commence this course ideally you will have achieved Junior / Leaving Certificate standard or appropriate FETAC/QQI Qualification or equivalent. Mature Applicants with relevant life and work experience are welcomed. Where deemed appropriate you may have to complete an English Language Proficiency Test.
The Programme Director is available to meet with prospective learners to discuss and advise on the course details, career and academic opportunities and assess your suitability for the course.
| | |
| --- | --- |
| | Certificate of Completion |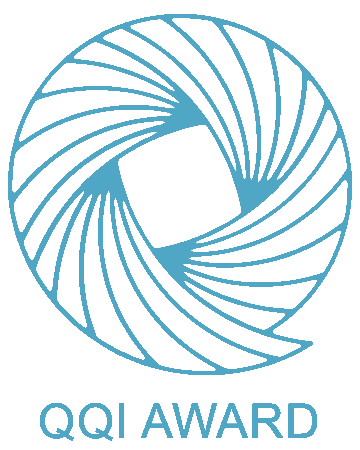 Content
Evaluate the professional role and function ofleadership in the context of a management role toinclude the importance of maintainingprofessionalism, supervisory management styles andreflective practice using a self-evaluation audit
Appraise the impact of different styles of leadership,motivational theory and its impact on staff and theimportance of good working relationships at all levelsin the organisation
Research the main provisions of Legislation, such asEmployment Legislation, Health Acts and EuropeanUnion Directives
Examine the impact that culture, attitudes and valueshave on work practice such as, diversity issues, clientconfidentiality policies, patient charter and rights
Support the diversity of the social, cultural andlinguistic backgrounds of internal and externalstakeholders
Manage underperformance and deviation fromagreed standards in a manner that achieves anagreed positive outcome
Perform effectively and fairly as a team member in asupervisory management role, recognising theimportance of being a positive role model
Utilise networks and agencies in a proactive way toachieve tasks and solve problems within a multidisciplinaryframework
Address skills and motivation deficits amongst staffthrough strategies such as, skills audits, clearattainable goal setting, support for continuousprofessional development, team building exercisesand enhancement of individuals self esteem
Organise a partnership approach to engagement withstakeholders such as professionals, networks andagencies that support the supervisory role and withtrade union officials to enable the timely andconstructive resolution of problems
Utilise a range of appropriate communications stylesand methods to provide management to staff andstaff to management feedback in a culture thatpromotes engagement
Lead through effective delegation and acting as aconduit from staff to the upper management levels.

How To Apply
Course Fees
The fees for this course are payable in advance of the programme.
How to Apply
To apply for this course simply click the BOOK NOW button on the right to apply online or download an application form here.
Protection for Enrolled Learners
As a course provider our policy on the protection for learners is subject to Section 43 of the Qualifications Act. This means that if, for whatever reason, we cease to provide the programme that is over 3 months in duration which you enrolled for, we have specific and legally binding arrangements in place to finish out that programme for you at no extra cost. All course fees for programmes over 3 months in duration are fully protected and secured. Please click here for further details.
Funding
There may be funding available to you. For information on funding that may be available please click here.
Easy Payment Plan

All our learning courses can be paid for over the duration of the course. In this case the course booking fee is €95 payable in advance.
To calculate your weekly payment subtract the booking deposit of €95 from the course fee, then simply divide the remaining course fee by 50 and then this is the number of weekly installments you will have to pay your tutor at the beginning of each session / a phoned in payment / an arranged bank payment / weekly payment on-line. There will be an amount of less than €50 as your final payment.
Example:
Full course fee: €360
Subtract €95 = €265
Divide €265 by 50 = 5.3
Payment week 1 = €50
Payment week 2 = €50
Payment week 3 = €50
Payment week 4 = €50
Payment week 5 = €50
Payment week 6 = €15
Terms and Conditions
Please note that when you opt to pay by Easy Payment Plan over the duration of your course you are entering a legally binding contract for which you will be personally liable. This Easy Payment Plan is not available with any special offers. Forus Training reserves the right to postpone any course. Upon completing this booking form, a non-refundable deposit as per your invoice is required to reserve a place on this course. In order to be refunded your deposit an acknowledged cancellation must be made in writing ten working days before the course start date. No fee refund will be made to customers who do not attend class or do not finish the course. Full fees must be paid prior to the course start date unless otherwise agreed in writing. Once signed, these terms and conditions are binding.
About QQI
This course leads to a level 6 award on the National Framework of Qualifications. Students who successfully complete this programme may use their credits towards completing a higher level of study in the area of Business/Management.
Students who successfully complete this Major Award can also use the Certificate as the basis for entry into selected courses in Third Level Colleges and Universities.
Click here to download a pdf version of – Progression from QQI Level 5 Certificates and Level 6 Advanced Certificates to Higher Education Courses 2017.
| | |
| --- | --- |
| | Certificate of Completion |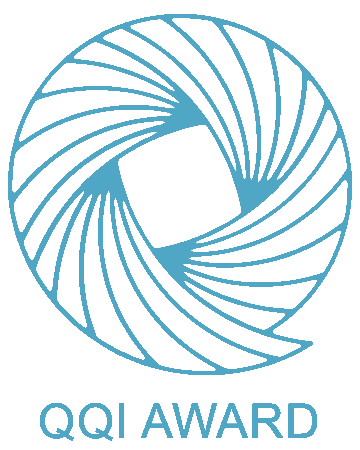 X
Enquire about Managing People - Level 6
Please, fill in the form or call us. We will be happy to help you!