START LEARNING TODAY
Choose your preferred delivery method
We offer multiple course delivery methods,
to help meet your busy schedules.
Self Paced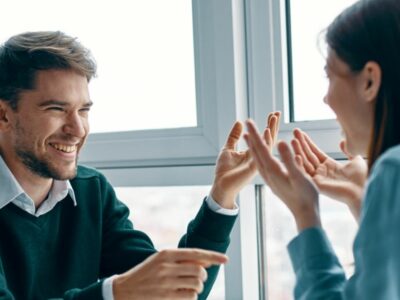 Live lectures via LMS
Optional Learner Pack (€25 Postage)
Online quizzes via LMS
-
1 to 1 induction 3 x 30 minute check-in / progress sessions with trainer.
Start Today at your own pace
Online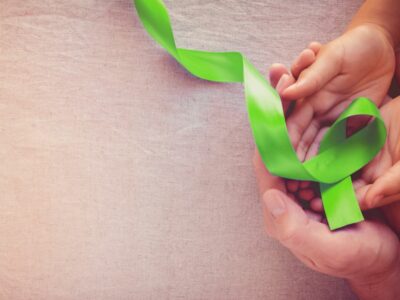 Live lectures via LMS
Learner Pack Posted
Online quizzes via LMS
Weblink to recorded sessions
Scheduled 1 hour Zoom face-to-face "virtual classroom sessions" per week,with your trainer.
Request scheduled
Classroom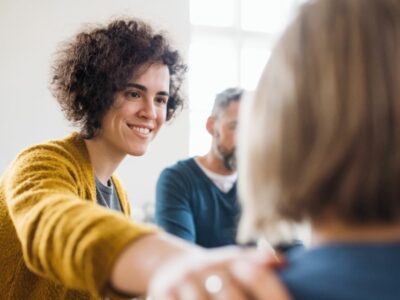 Classroom Live Lectures
Learner Pack Given in classroom
Quizzes In Class
-
Physical Venue location
Request scheduled
All delivery methods include access to discussion board, online submission system and
Further support is available - academic writing, study skills and Harvard referencing
You will get 15 QQI credits by doing this course.
5N3772 Understanding Mental Health
As the title implies, the module's focus is on getting a better understanding of the concept of mental health & mental illness. Over the course of the module, learners can expect to get a robust understanding of the landscape of mental health provision in Ireland; the diseases, syndromes and illnesses that can occur; and how we can all be effective in being a link in the chain towards helping those who may be 'at-risk'. It is extremely helpful in demystifying many beliefs and myths about mental health, and will ultimately equip learners with a more balanced understanding of mental health issues in Ireland, and beyond.
* - To enrol, choose course delivery method above
DETAILED COURSE INFORMATION BELOW
Find out more about 5N3772 Understanding Mental Health course
Single modules are the best way to build your path to becoming fully certified and
get recognised by NFQ education point scheme.
What is QQI?
QQI is the state agency responsible for the external quality assurance of further and higher education and training in Ireland.
QQI are responsible for the external quality assurance of further and higher education and training in Ireland.
QQI validate programmes, make awards and are responsible for the promotion, maintenance, development and review of the National Framework of Qualifications (NFQ).
QQI also inform the public about the quality of education and training programmes and qualifications, and advise the Government on national policy regarding quality assurance and enhancement in education and training.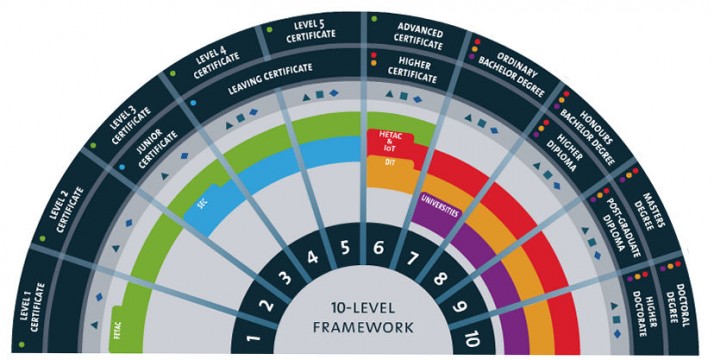 Learn what our customers say

Hundreds of reviews written by our learners to help you pick
I completed the infection prevention and control course with forus, our tutor Nancy was very informative having worked in healthcare for a long number of years. I would highly recommend it.

John Connolly

Really enjoyed the Communications module with John Madden .
He was so helpful with his feedback and gave me great guidance along the way .
Looking forward to doing another module with him.

Sandra Hartnett

Was very happy with my trainer she was an excellent teacher and so helpful.. really enjoyed the zoom classes

Fidelma Penrose

Positive: Professionalism Great course & very professional approach. Tutor very helpful & pleasant to deal with. The course was well structured & easy to follow. Excellent value for money

Michael Moran

Recently completed a challenging behaviour course here found the tutor very helpful and friendly. The course was relevant and detailed and I really enjoyed the zoom classes. Would recommend this course for anyone working in the area.

Jackie Mcginty

Positive: Communication , Professionalism Excellent course. Have referred back to notes several times since attending course. Very clear instruction and valuable assistance and feedback on assignments. Would highly recommend Forus.

Marie Boyd

I am doing a course with Forus Training and Tey are very supportive and helpful. I would recommend them any day.

Lisa Williams

Great course, our lecturer Paula was amazing, really knows her stuff and extremely helpful.

Shannon Kelly

I really enjoyed doing my Major Award here. Good communication and information provided. Would recommend to anyone thinking of taking on a new course

Jude Alexander

I have recently completed a QQI Level 5 certificate in Infection Prevention & Control, which was delivered by Nancy Poynton. Nancy is an exemplary tutor. I highly recommend the above course and other healthcare courses delivered by Nancy.

Philip Morrissey

The tutor was very helpful as were the support staff in the office with any queries I had regarding my course.

Deirdre Boyhan

Emma O Brien was a brilliant tutor. She was always great for getting back to any of my questions and in helping me while I was participating in the course.

Ciara Curran

This course is really adapted for Ukrainians. I quickly found a job after the course. I recommend this training, it is useful for any level of our Ukrainian education.

Надія Миньо

Positive: Professionalism Emma O Brien was a brilliant tutor. She was always great for getting back to any of my questions and in helping me while I was participating in the course.

Ciara Curran

I finished the course of Palliative Care. I found the course good, I felt very supported by my tutor Nancy Poynton. I learned a lot, and build on my knowledge and experience.

Natalja Mangan

Nancy was such a great tutor. So helpful and knowledgeable. She really puts you at ease throughout this course as she is so friendly and makes the course very enjoyable

Florence Smith

Really enjoyed this course and would highly recommend to anyone. Emma O' Brien was a very helpful tutor throughout and always available to answer questions.

Linda Young

Текст отзыва: We passed Customer Services back in April. Today I found a job in a café. The manager asked me a question and I was able to answer them thanks to the course.

Татьяна Ковалева

Positive: Communication Really enjoyed the Communications module with John Madden . He was so helpful with his feedback and gave me great guidance along the way . Looking forward to doing another module with him.

Sandra Hartnett

I worked in Ukraine in the restaurant business. Studying here helped me find a similar job

Vikki Fox
‹
›