Marketing Management - Level 6
Marketing Management - Level 6
Do you qualify?
This Management Course is suitable for those who are new to their role in management or supervisory management or those who wish to gain this valuable qualification and find a job in this sector.
To commence this course ideally you will have achieved Junior / Leaving Certificate standard or appropriate FETAC/QQI Qualification or equivalent. Mature Applicants with relevant life and work experience are welcomed. Where deemed appropriate you may have to complete an English Language Proficiency Test.
The Programme Director is available to meet with prospective learners to discuss and advise on the course details, career and academic opportunities and assess your suitability for the course.
| | |
| --- | --- |
| | Certificate of Completion |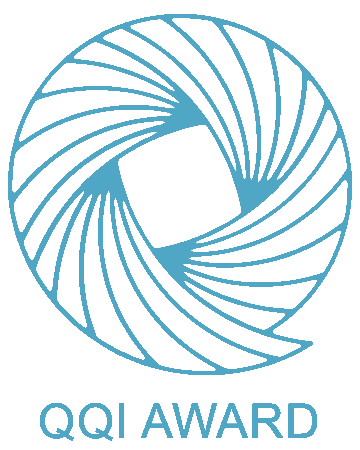 Content
Demonstrate a specialised knowledge of themarketing principles and concepts and how theseunderpins marketing operations in a variety ofindustries and sectors
Appraise marketing theory and practice within thecontext of business-to-consumer marketing andbusiness-to-business marketing
Evaluate the key concepts, principles and practice ofproduct and service marketing management toinclude a comprehensive range of specialisedmarketing skills and tools
Formulate a marketing management plan usingstrategic planning methods, forecasting models, andcost and benefit analysis
Research the micro and macro marketingenvironment to identify the impact of change factorswhich critically affect marketing managementdecisions
Appraise marketing management analysis modelsand their application within the context of buildingcompetitive advantage within the marketingenvironment
Diagnose marketing management segmentationstrategies for the consumer and organisationalmarket so that marketing objectives can be achieved
Assess the impact of the marketing mix on aorganisation and how a organisation can respond toa variety of market situations over the life cycle of aproduct or service utilising tools and techniqueswithin the marketing mix
Evaluate the role of integrated marketingcommunications within the context of advertising andpromotion creativity and design so that marketingmanagement can apply and transfer advances intechnology to reach and secure specific targetmarkets
Advocate an international marketing perspective byexploring how a global marketing approach canbenefit an organisation in the supply of services andproducts to international markets
Evaluate the impact of cause related marketing onmarketing management decisions
Review a chosen organisation's corporate socialresponsibility policy to include the impact of currentethical issues on marketing decision making
Evaluate own learning to include assisting others inidentifying learning needs
Value the engagement with others within a marketingmanagement environment so that the ability to workindependently or in a supervisory capacity can beachieved

How To Apply
Course Fees
The fees for this course are payable in advance of the programme.
How to Apply
To apply for this course simply click the BOOK NOW button on the right to apply online or download an application form here.
Protection for Enrolled Learners
As a course provider our policy on the protection for learners is subject to Section 43 of the Qualifications Act. This means that if, for whatever reason, we cease to provide the programme that is over 3 months in duration which you enrolled for, we have specific and legally binding arrangements in place to finish out that programme for you at no extra cost. All course fees for programmes over 3 months in duration are fully protected and secured. Please click here for further details.
Funding
There may be funding available to you. For information on funding that may be available please click here.
Easy Payment Plan

All our learning courses can be paid for over the duration of the course. In this case the course booking fee is €95 payable in advance.
To calculate your weekly payment subtract the booking deposit of €95 from the course fee, then simply divide the remaining course fee by 50 and then this is the number of weekly installments you will have to pay your tutor at the beginning of each session / a phoned in payment / an arranged bank payment / weekly payment on-line. There will be an amount of less than €50 as your final payment.
Example:
Full course fee: €360
Subtract €95 = €265
Divide €265 by 50 = 5.3
Payment week 1 = €50
Payment week 2 = €50
Payment week 3 = €50
Payment week 4 = €50
Payment week 5 = €50
Payment week 6 = €15
Terms and Conditions
Please note that when you opt to pay by Easy Payment Plan over the duration of your course you are entering a legally binding contract for which you will be personally liable. This Easy Payment Plan is not available with any special offers. Forus Training reserves the right to postpone any course. Upon completing this booking form, a non-refundable deposit as per your invoice is required to reserve a place on this course. In order to be refunded your deposit an acknowledged cancellation must be made in writing ten working days before the course start date. No fee refund will be made to customers who do not attend class or do not finish the course. Full fees must be paid prior to the course start date unless otherwise agreed in writing. Once signed, these terms and conditions are binding.
About QQI
This course leads to a level 6 award on the National Framework of Qualifications. Students who successfully complete this programme may use their credits towards completing a higher level of study in the area of Business/Management.
Students who successfully complete this Major Award can also use the Certificate as the basis for entry into selected courses in Third Level Colleges and Universities.
Click here to download a pdf version of – Progression from QQI Level 5 Certificates and Level 6 Advanced Certificates to Higher Education Courses 2017.
| | |
| --- | --- |
| | Certificate of Completion |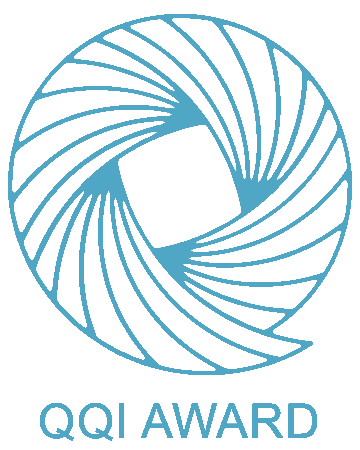 X
Enquire about Marketing Management - Level 6
Please, fill in the form or call us. We will be happy to help you!