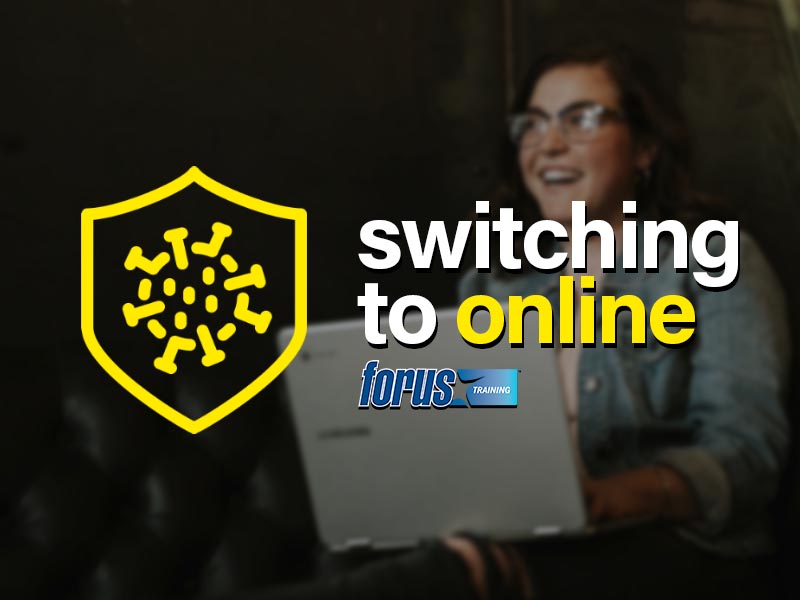 Hello
Following government announcement by Taoiseach Leo Varadkar the country's schools, colleges and childcare facilities are to close in response to the Covid-19 pandemic. Read more on RTE.ie
In line with this directive, like many further education and training colleges, Forus Training is switching its courses to online instruction to be available on Monday March 16th. We are doing this centrally and will provide support to learners centrally during this time.
We are cancelling courses from 6:00pm today 12th March 2020 – we will communicate this to learners. Forus Training is hoping to resume classroom based instruction on Monday the 30th of March pending further advice. We will be communicating to learners how to access their online material over the coming days.
We appreciate the work you do and hope that this measure will bridge the gap for learners who can no longer attend class.
Kind regards
Lisa O Connell