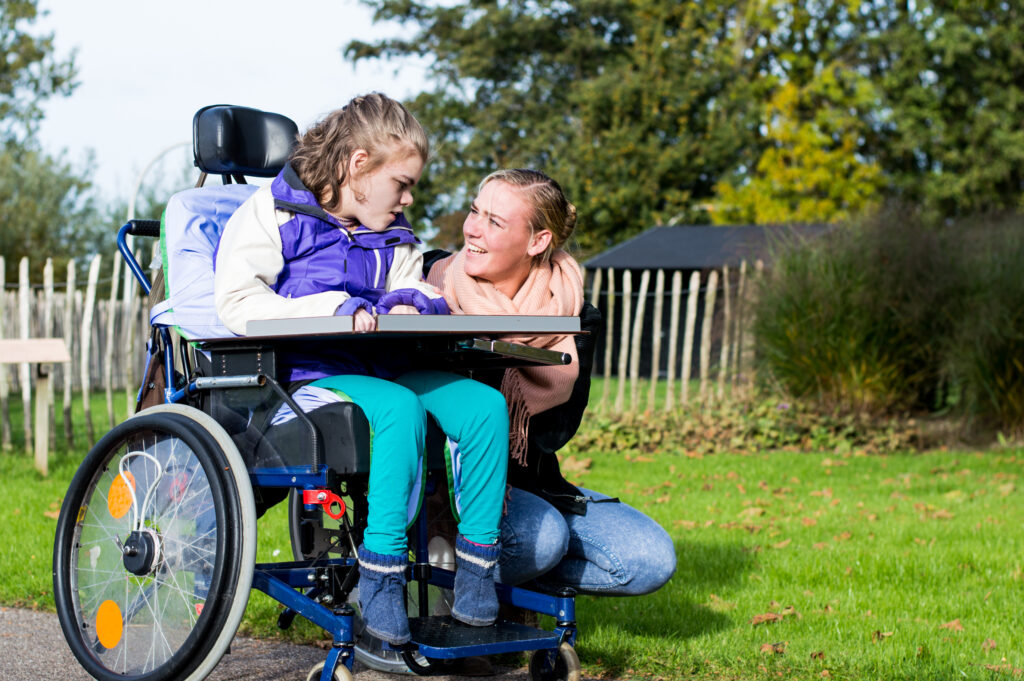 How do I become an SNA?
Interested in being an SNA?
Special Needs Assistants (SNAs) play a crucial role in assisting students who have specific care needs. An SNA provides help for several pupils in schools that require special care. These students can have learning disabilities, or they might have physical and/or sensory disabilities. Children with disabilities, including autism, epilepsy, or attention deficit disorder, may also receive help from them.
SNAs support the teachers in classrooms by developing strategies to best assist these students. Additionally, in certain cases, they will directly assist the children and families in managing their conditions on a day-to-day basis.
Being a special needs assistant is undoubtedly a rewarding experience. It can be challenging on some days, but if you're looking for a job that is centred on giving back to the community and assisting students with their academic needs, this could be the perfect job for you!
What qualifications do you need to be an SNA?
The minimum required qualification for appointment to the post of an SNA is:
A level 3 qualification on the National Framework of Qualifications, OR

A minimum of three grade Ds in the Junior Certificate, OR

Or an equivalent qualification.
Keep in mind that every school evaluates prospective SNA candidates on a competitive basis at the interview stage. Moreover, the school may even identify qualifications that are desirable for the candidate to have in a local human resource policy. Each interviewee is scored relative to their education in the area of special needs. If in doubt, check with your local school principal.
All appointments are subject to compliance with the National Garda vetting process.
Above all, you must have a genuine love for working with children. All young children need to feel supported by someone who understands them and wants to see them thrive.
How we can help
The first steps to beginning a career as an SNA might seem daunting, but we've got you covered!
Forus Training offers a QQI Level 6 SNA course with multiple delivery methods that can complement your schedule. Some of the topics that this course includes are:
Provision of Education for People with SEN

Communication Supports

Promoting Independence

Social, Emotional and, Behavioural Difficulties

The Role of the SNA
This course will give you a comprehensive understanding of the role of an SNA. Once you are equipped with the right SNA training, you may check out websites like www.educationscareers.ie and www.educationposts.ie to get SNA post vacancies from all over the country. If you want to prepare for the interview, you can go through our blog where we discuss all the possible job interview questions.
Our SNA course and trainers receive high praise from learners: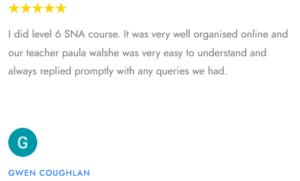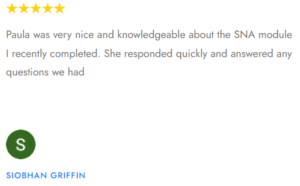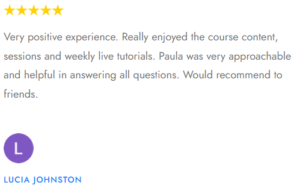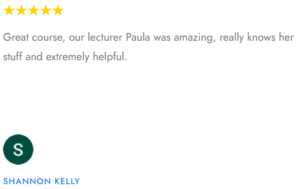 Conclusion 
In Ireland, there is a pressing demand for committed and enthusiastic special needs assistants. As a matter of fact, the Department of Education for the past number of years has announced 1,000 SNA posts per year. This is an exciting time to be working as an SNA!
If you're interested in becoming one and want to help children who have additional needs, then we recommend you read up on the QQI Level 6 Special Needs Assisting (SNA) course that we offer online or in a classroom here: https://forustraining.ie/course-categories/Early-Childhood-Care-and-education/6n1957-special-needs-assisting/
Choose your preferred delivery method –
Self Paced: https://forustraining.ie/course-categories/Early-Childhood-Care-and-education/level-6-early-childhood-care-and-education-6m2007/6N1957-SP-Special-Needs-Assisting-6N1957-Self-Paced/
Blended/Online: https://forustraining.ie/course-categories/Early-Childhood-Care-and-education/level-6-early-childhood-care-and-education-6m2007/6N1957-Blended-6N1957-Special-Needs-Assisting-Online-with-Live-Tutorial-Sessions/
Classroom: https://forustraining.ie/course-categories/Early-Childhood-Care-and-education/level-6-early-childhood-care-and-education-6m2007/6N1957-CR-Special-Needs-Assisting-6N1957-Classroom/
Online Course Schedule to check out upcoming courses: https://forustraining.ie/blended-online-courses-schedule/
Sources:
https://www.gov.ie/en/press-release/9679f-ministers-foley-and-madigan-announce-details-of-92-billion-education-funding-in-budget-2022-including-measures-to-tackle-disadvantage-and-support-children-with-special-educational-needs/ 
https://www.educationposts.ie/posts/primary_level?sb=application_closing_date&sd=0&p=1&cy=&pd=&vc=13&pt= 
https://www.gov.ie/pdf/?file=https://assets.gov.ie/25938/5aa69eb07d2f44a589f11969d3438995.pdf#page=1