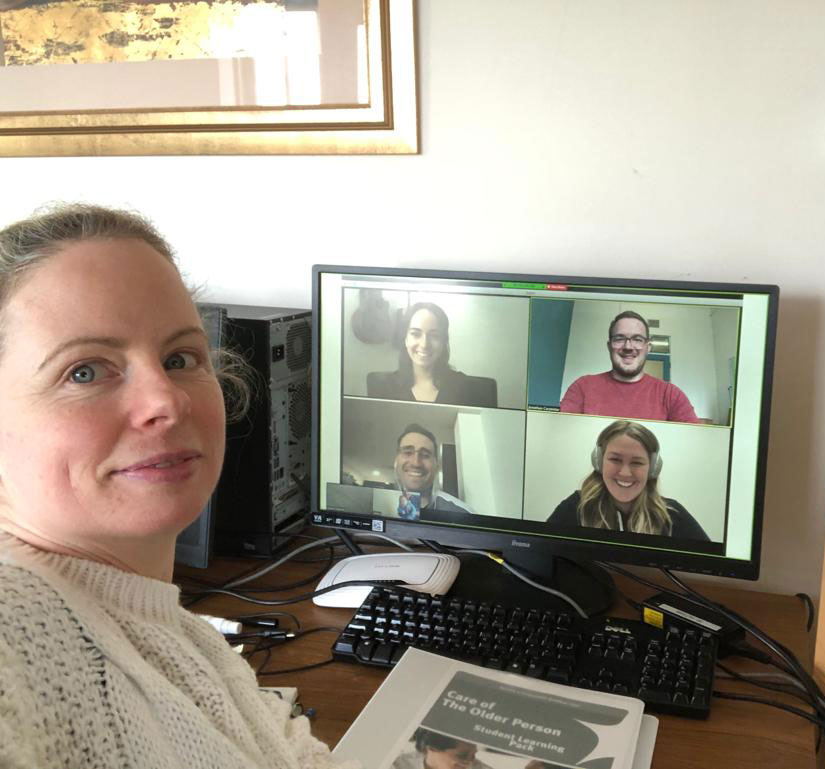 On March 12th, the Forus team arrived at our offices as we did every day, ready for a day of phone calls, emails and classroom based courses. The Coronavirus pandemic had a prominent place in our minds that morning, but like the rest of the country, we were unaware of what was to come. We went about our day as normal, with our meetings, and our tasks all taking precedent until the announcement was made.
Even at that stage the team were cleaning hand touch sites, we had posters of symptoms on the wall and anticipated that there was much more to come. My manager was gently easing me into the idea that I needed to think flexibly about my own planned wedding date – (now postponed!).
An Taoiseach, Leo Vardakar, made a speech that changed our country as we know it. The speech resonated with us as a nation, personally and professionally, but the following lines changed our education and training sector for the foreseeable future:
"So, from 6pm today, the following measures are being put in place. They will stay in place until March 29th. Schools, colleges, and childcare facilities will close from tomorrow. Where possible, teaching will be done on-line or remotely. We stood in reception and listened together. It was my colleagues birthday and we had already changed from mandatory cake to a bouquet of flowers"
The die was cast. At Forus, we have always prided ourselves on the delivery of our training courses, and the quality of the classroom sessions we provide, and now the challenge was on to bring the famous Forus quality, to the medium of online learning.
As I write this piece, just over two months later, we are living in a very different Ireland. It is an Ireland unsure as to when children can return to school. It is an Ireland that cancelled traditional state exams. Mostly, it is an Ireland that has shown it's resilience in the face of the unknown. In March, the challenge was to create a state of the art online learning experience for our learners, many of whom signed on for classroom based learning rather than online tuition in the first place. In May, I am proud to say that over 70% of these learners have completed their course in an online format, and have submitted their work for certification.
As a team, we have adapted fantastically. We may be working remotely at this time, but we have never worked more closely with each other. Friendships have strengthened, and so have our skills. We, like the majority of the country, have come to use Zoom more often than we ever imagined possible. Our learners across the country have been supported through engaging in online webinars with two of our tutors, and through constant communication and support with our team.
While we may be a little while away from returning to our classroom based courses, we have adapted seamlessly to our new normal. Our courses mean you can study at home and in your own time. They mean learners can have the constant of studying for the qualification they desire, while the world moves through this period of great uncertainty. We like to say "just because you are learning at home, it doesn't mean you are learning alone."
"Online learning is not the next big thing, it is now the big thing." – Donna J. Abernathy
Aisling Mortell, Course Coordinator and Tutor at Forus