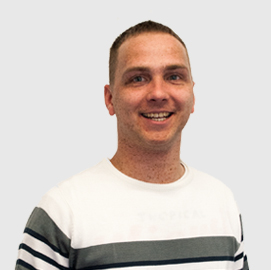 More then 20 years Experienced IT professional with multiple sectors of experience of working in the Data Center and digital design industry.
Strong Search Engine Optimization skills. Skilled in Website development, Customer support online, Workstation and Server maintenance and Networking.
He has joined our team in 2018.
When you are having a IT questions regarding our systems or you have found bug/error in them, he is a right person to speak. In very specific IT question case he will call you back to solve the trouble.
Arturs are interested in Since, History. When you ask what about outdoor activates? It is to drive: Karting, Visit Motocross, Historical places and spend time with family.