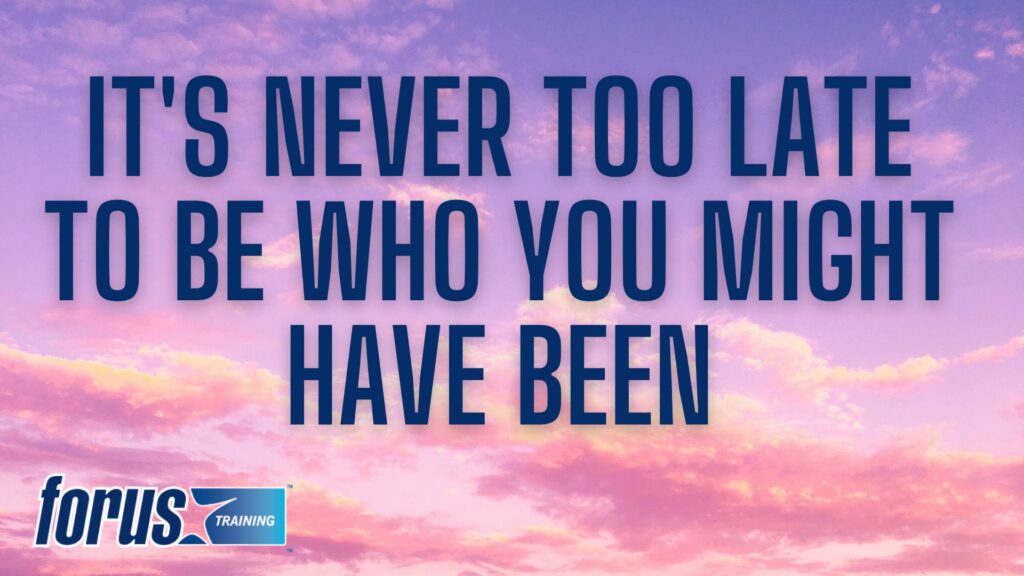 Why it's never too late to return to adult education
All in all, returning to adult education can be daunting, but there are many supports available to adult learners now to make studying accessible and easy.
After all, feeling nervous is a normal reaction when we put ourselves into a new situation. Although this may be true, we need to overcome our fears. And remember that above all, the rewards of returning to adult education are huge.
Why are we afraid to return to adult education courses?
By and large, the fear of failure is the root cause of our concerns when we return to adult education later in life. Our inner critic goes into overdrive making us feel like we won't be able to achieve our goals. The following questions might pop into your head:
Will I be able to use zoom to log into my classes?
Will I be able to write an assignment?
Will I have the time to complete my course with my other responsibilities such as rearing my children and work/life commitments?
Can I afford the course?
Above all, we need to shut down that inner critic voice. It's important to realize, that you can achieve anything you set your mind on. In fact, don't forget that all of your life and work experiences, means that you bring lots of knowledge with you to any course that you enroll in.
What supports are available to me when I return to adult education?
At Forus Training, we offer help and guidance to all of our learners. We are here to support you in reaching your education goals.
As shown below, in order to support you, we provide:
Training on using zoom
Training on accessing your online learning materials
Online courses allowing you to study from any location, at your own pace.
Advice on writing assignments
Draft Reviews of your course work
Competitively priced courses
Payment Plans to help you spread the cost
Access to our online class forums
Additional Learning Needs supports
On top of the above, we accept funding from grantors or other third parties including the Technical Employment Support Grant (TESG). Contact your local Intreo office for more information (see link below).
What will I get by returning to education?
In summary, returning to adult education will change your life and allow you to pursue the career you always dreamed of.
In fact, as a result of returning to adult education, it will:
Increase your confidence
Open up new career opportunities
Allow you to develop new skills
Help you to meet new people
Make you more productive in your career
Help you to achieve your goals
Now that you know what returning to adult education will bring you, what are you waiting for? After all, life is too short to put things on hold until the right time. Now is the time, take that first step, dive right in and enrol on a course with us today.
Useful Resources: